Welcome,
My name is Naomi. I love spending time in the kitchen, cooking, baking and spoiling family and friends. I have started this website and I would like to invite you to visit often and try some of my recipes.
Naomi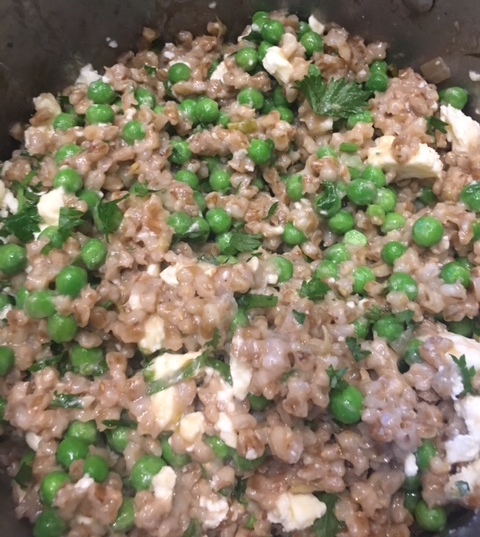 BARLEY RISOTTO WITH COCONUT MILK AND PEAS
(First published: Wednesday, February 21, 2018)
Serves : 8
The barley risotto is very nice to serve as a supper dish with lots of feta crumbled over. It is also an excellent side dish with roast chicken.
Ingredients:
30 ml (2 tablespoons) butter
3 leeks, chopped
1 clove of garlic, minced
500 gm pearl barley
1 x 400 ml tin coconut cream
1,5 litre (6 cups) vegetable stock
250 gm frozen peas, defrosted
150 gm grated Parmesan cheese
crumbled feta cheese
Italian parsley, finely chopped
Preparation:
1. Heat the butter in a large saucepan and fry the leeks over low heat for 10 minutes. Add the garlic. Add the barley, coconut cream and the vegetable stock. Simmer the barley gently, stirring occasionally, until tender, about 30 minutes.
2. Stir in the peas and the Parmesan cheese. Spoon onto a serving platter and sprinkle with crumbled feta cheese and chopped Italian parsley.