Welcome,
My name is Naomi. I love spending time in the kitchen, cooking, baking and spoiling family and friends. I have started this website and I would like to invite you to visit often and try some of my recipes.
Naomi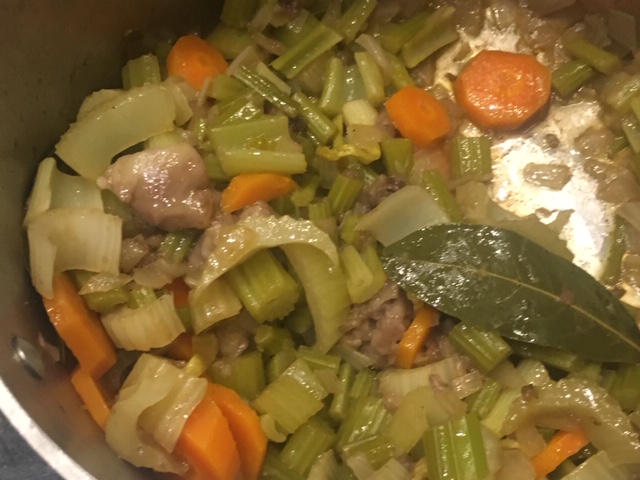 CELERY WITH BONE MARROW
(First published: Saturday, February 01, 2020)
Serves : 4
Lately I've had such a craving for celery. Braised with onion and carrot in a beef broth, adding a little dry sherry and cooked bone marrow when the broth has evaporated and finishing it off with a squeeze of fresh lemon juice, is fantastic! I had it for supper last night on toasted Ciabatta bread. Heaven.
Ingredients:
1 small onion, chopped
1 carrot, sliced
3 heads celery, leaves discarded and sliced into 2 cm lengths
250 ml (1 cup) beef broth
1 bay leaf
125 ml (1/2 cup) dry sherry
2 marrow bones, boiled and marrow pushed out
5 ml (1 teaspoon) fresh lemon juice
salt and white pepper to taste
Preparation:
1. Combine the onion and carrot in a saucepan and place the celery on top. Pour in the broth and the bay leaf and simmer over low heat with a lid for 30 minutes.
2. Pour in the sherry and simmer for a few minutes until just a bit of liquid remains.
3. Add the bone marrow, season to taste and squeeze in some lemon juice.
4. Serve as a side dish or as a supper dish spooned over hot toast.