Welcome,
My name is Naomi. I love spending time in the kitchen, cooking, baking and spoiling family and friends. I have started this website and I would like to invite you to visit often and try some of my recipes.
Naomi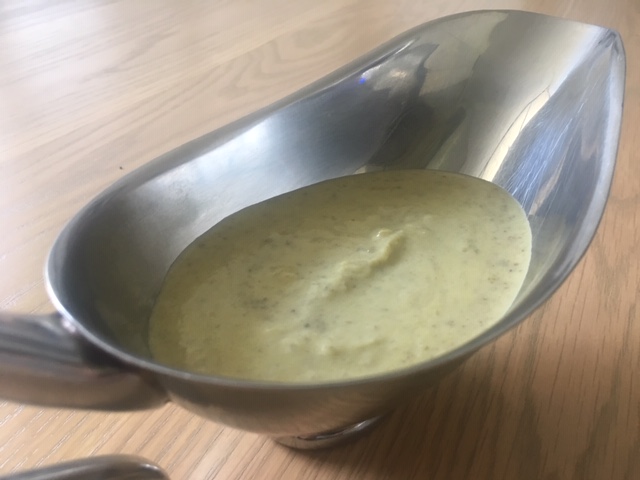 GREEN PEPPERCORN SAUCE
(First published: Monday, September 16, 2019)
Serves : 8
Excellent served with rare roast beef fillet and equally good with duck breast.
Ingredients:
6 spring onions, chopped
100 gm green peppercorns in brine, drained and rinsed
5 ml (1 teaspoon) English mustard
100 gm butter
dash of brandy
250 ml (1 cup) white wine
500 ml (2 cups) beef stock
250 ml (1 cup) cream
salt to taste
Preparation:
1. Crush the pepper corns. Cook the spring onions, peppercorns and mustard in the butter.
2. Deglaze with a dash of brandy and the white wine.
3. Add the beef stock and the cream Simmer until reduced by half.
4. Allow to cool slightly and blend until smooth.
5. The sauce can be prepared in advance and heated before serving.